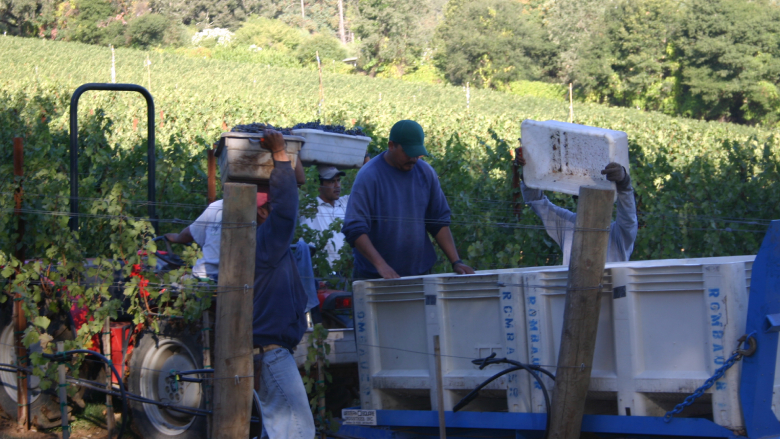 Butterdragon Hill Vintages
A fellow member of Vinocellar.com asked me recently if I've ever posted a vertical tasting note on our Butterdragon Hill wines. I haven't. In fact, the only time I write a tasting note on a Match wine — or even think about it in that way — is for the particular wine's release letter. Still, I am constantly trying our wines and, when hosting folks for tasting, usually get a chance to try a vertical. I make mental notes about how a wine is developing, what would be the optimum decant time, drinking windows, etc. I also make a mental note that I should post such thoughts either here on the blog or, probably even better, on a web page on the site. That mental note seems to always get filed away and never done.
Anyway, here are some current thoughts on the Butterdragon Hill vintages:
2002 – the first vintage, the highest score from Wine Spectator, very popular, currently my least favorite. While the fruit is delicious, big, round, and sweet, I always thought this wine was a bit too heavy and stylistically simple. Not really where I wanted to be but a full throttle Napa Cab for those looking for it.
2003 – currently drinking the best (I'm hearing this from a bunch of folks as well) and ironically, on release it was definitely the most worrisome and the least popular. It seemed a bit thin while barrel aging and on initial release but continued gaining heft to where now it is an awesome wine. I think one of the biggest initial stumbling blocks for us business-wise was that the 03 (from a cooler vintage) followed the 02 in a different style. I know this caused some confusion as distributors and brokers tried to follow up the 2002 with the 2003 in placements. It also didn't help that 2003 Napa vintage was generally damned by the press. Very elegant and drinking wonderfully right now.
2004 – Fruit and flowers. This was the first vintage, in my opinion, where the vineyard really started showing its character and we could start to see the Butterdragon HIll style. It sort of combines the roundness of 2002 with the elegance of 2003. Lovely candied fruit aromas fill the glass and yet it doesn't seem to be all about candy. I love the complexity we're able to get from this cooler side of the Valley. Depending on how many you have in the cellar, it wouldn't be a crime to open one now with about an hour in the decanter though I'd say the perfect time will be in two years.
2005 – Spicier. This vintage shows much more traditional cabernet flavors… currant, green herb, tea leaves, pepper. Reminds me of old world more than new. Although it is far from ready to drink, this is one of my favorites so far. This is the wine Gary Vaynerchuk gushed over to the tune of 93+ points. My favorite way to serve this wine right now is to just open the bottle a couple of hours before serving and pour right from the bottle. It could use a few more years in the cellar too.
2006 – More like 04 but everything is a bit bigger on this wine… the fruit is more lush, complex undertones are there and will develop further, tannins are not overbearing but promise long-term ageability. Just a baby, but 3-4 years from now should be an awesome wine. Definitely needs time.
2007 – The younger the wine, the harder it is to evaluate and we just bottled the 2007 Butterdragon Hill in July. I think it is going to be incredible.