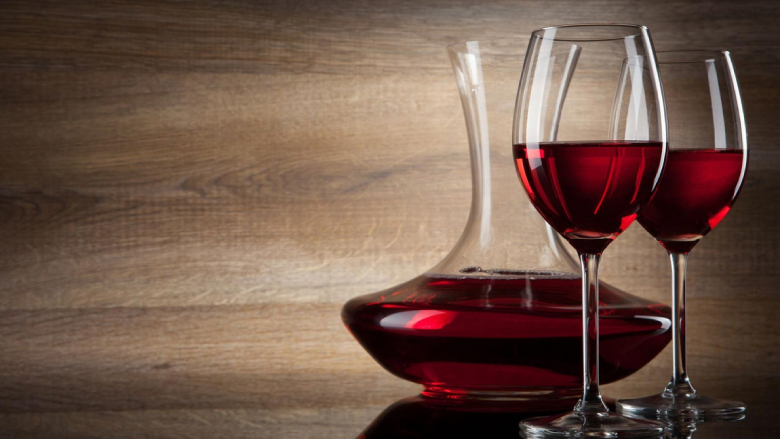 Documenting the Wine Lifestyle One Sip at a Time Wine & Life
In a social climate, where any sign of wealth is being criticized and scrutinized, is great Wine taking too many punches for appearing high brow and vulgar? Wine is the fabric of our lives. We celebrate with wine, we commemorate with wine, we laugh with wine, we cry with wine. Wine is equally for the rich and poor. It reminds us of time, places, moments and people. Wine awakens our senses, encourages debate and connects us to remote regions of this planet where we will never step, but can always sip. If you subscribed to the Wine Enthusiast, we learn that wine apparently now prevents illness. It extends life, brings life and makes life that much sweeter. So why do people attack Wine? Wine sometimes is given a bad rap because "we" in the wine industry have made wine complicated. We do this for the same reasons that lawyers speak jargon and programmers speak code. If we make the process of buying wine confusing and difficult, then you always need us to be around for help.
If a lawyer could explain to you that a contact is very simple, why would you ever need a lawyer again? It's the same with us, just lose the suit. We pretend to make it sound simple though…"note of apricot, hints of pineapple, lots of dark chewy fruit." My favorite is "Robert Parker gave this wine 99 Pts." Great! It doesn't mean that it's the right wine for you. The best wine you can buy is the wine that YOU like, not the wine that someone tells you to like. If you love Yellow Tail, god bless. I can encourage you to try something different, but if you like Yellow Tail better, it's the right wine for you. A friend recently forwarded me this piece from Emily Brandon at the US World & News Report on 7 Tips for Buying Affordable Wine. I'm reprinting the seven tips below because I think they are good tips to exploring what wine you might like: Find hidden gems. Wines from trendy parts of the world tend to be more expensive. But the path less traveled could lead you to more affordable wine.
"Go places that are not as famous," says Mary Ewing-Mulligan, president of the International Wine Center and coauthor of Wine Style: Using Your Senses to Explore and Enjoy Wine."You find a lot of the best values when you leave the U.S. and look for wines from unknown or unsung areas of world like the south of France and some wines from southern Italy." A winery's real estate value can be reflected in the price of wine. "You should buy wine from places where land costs are lower," says Patrick Fegan, director of the Chicago Wine School. "If you want to buy a wine from Napa, realize that part of the per-acre cost of the land goes into the bottle of wine. If you go down to Paso Robles, it is half that price." Compare wine varieties. Different types of wine often have wildly different prices. "In general, I would say that the best value would be when you choose lesser-known grape varieties," says Ewing-Mulligan. "If you choose petite syrah from California instead of cabernet sauvignon, you are going to get better quality for the money because it is not nearly as well known." Taste blindly. Judge a wine based on the taste,smell, and texture, not on the label or the region it's from. "We often do classes for the general public in which people taste wine blind, not knowing what they are tasting or what it cost," says Fegan. Both low-cost and expensive, highly rated wines are included in these tastings. "When you do not know what you are tasting, you usually provide a much more honest appraisal of the wine," he says. Choose warm climates.
The climate of the region where the grapes are grown also seems to play a role in wine pricing."Generally speaking, warmer places like Spain, California, or Australia produce better inexpensive wine than cold places do," says Karen MacNeil, director of the wine program at the Culinary Institute of America and author of The Wine Bible. "In a place like Burgundy, France, where grapes don't ripen dependably year after year, you almost have to spend a lot of money for a good wine." Attend wine festivals. Food and wine festivals area great way to sample a large variety of wines for a fixed price. At the North Carolina Wine Festival in Clemmons,for example, you can taste the offerings of 38 different wineries for $20. Many wineries also offer free or nominally priced tastings and tours to visitors. Consider aging. Some wines need to age for years before they are ripe for drinking.
Other bottles are ready for the table right away. "People who are not professional tasters do not always understand that a wine may be expensive or highly rated because it has great aging potential," says Fegan. "It may not taste very good at all right now; it may need five to 10 years in a cellar." When you're in a local wine shop looking for a bottle for dinner tonight, ask for a wine that is ready to drink now. Trust yourself. While it's fun to attend wine tastings led by experts and solicit wine advice from a local retailer, don't let someone else tell you which wines you should like. Try to trust your own judgment when selecting a wine. "I think sometimes people can lose sight of their own taste in trying to buy wines that other people say are good," says Ewing-Mulligan. "In the end, a wine could be a perfectly great wine, and you might not like it, and that's OK." Cheers for Now, Daniel