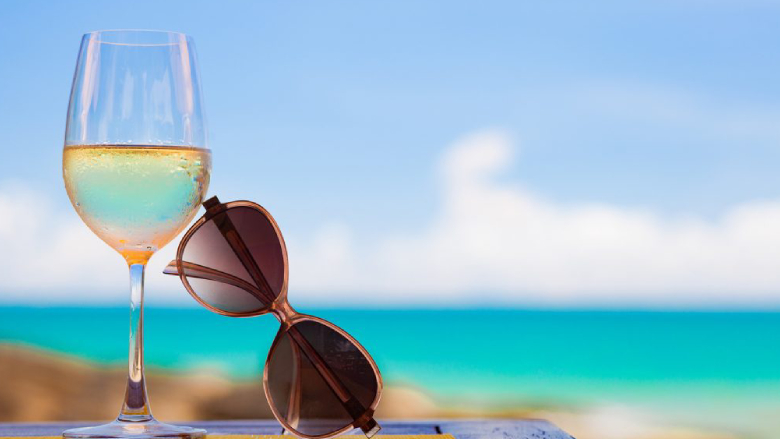 Biodynamic Wines for Summer
I have written about Natural Merchants before because they import some wonderful organic and biodynamic wines from Europe.
BioKult Wein is one of those wine treasures. Amazing quality for the price and made from biodynamic grapes to boot.
The Michlits family is the largest producer of organic wines in Austria.
Still confused about the difference between organics and biodynamics?
The grapes are grown without toxic chemicals to act as pesticides and herbicides. So far so organic.
But biodynamics is also about treating your land as a whole organism , whose overall health needs to be maintained.
The natural treatments used to ward off pests and to fertilize the vines should come from your own land.
Biodynamic wine does not use commercial yeasts for fermentation , instead using native or wild yeasts. BioD wines are not chemically manipulated in the cellar either, meaning they do not have added sugar or acids.
(This is where it gets tricky since there is a difference between BioD wines and wines 'made from BioD grapes'. The latter does sometimes add sugar, acid and commercial yeasts.)
And yes, harvesting, applying treatments, etc is done according to the biodynamic calendar, much like the old farmers almanac.The Michlits have a herd of 50 Angus cattle and grow organic wheat as well.
BioKult Gruner Veltliner 2008 $14.99 (Available at Wholefoods Markets nationwide)
Light golden color with slight green hue. Aromas of peaches and even kiwis. Slight fizziness to this wine which is refreshing. Flavors of apple fritters and lemons, touch of pepper. Made with Gruner Veltliner, the most popular white wine grape in Austria.
BioKult Rose 2008 $14.99
Dark rose and ruby color. Aromas of cherries and watermelon. Beautiful acidity to keep it light and fresh. Flavors of summer raspberries. Made from Zweigelt, Austria's #1 red grape variety.