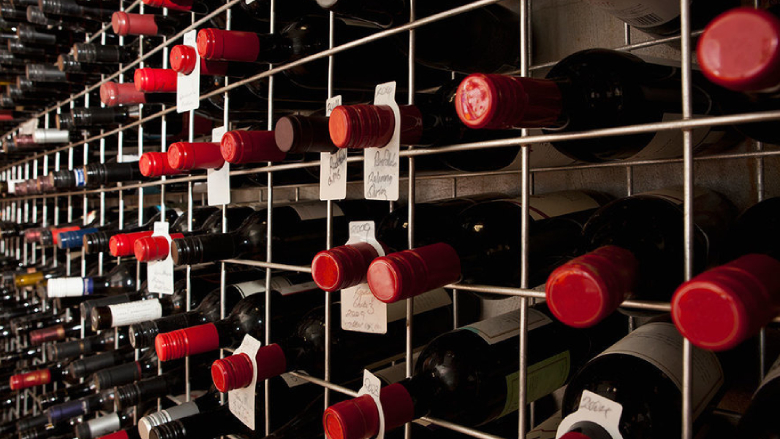 Anything we can do to bring our clients closer to the exceptional wines they love should be a no-brainer. Whether you're a serious wine enthusiast, planning on hosting an event with many guests, or simply want to augment your wine collection, you're about to discover how to buy more of the fine wines you love, for less. By now you know where to shop when you're looking for rare and hard-to-find wines worthy of your special engagements. Go ahead, indulge your passion for rare and beautiful wines from the old world. We appreciate that our clients are extraordinary and generous people willing to spend more and look a bit harder to find the best. However, we come to the realization that not everyone can drink old, vintage wines all of the time. Even serious wine collectors such as we must leave room in our cellars for higher production new release wines.
In truth, new release wines coming out of the world's top wineries are getting better by the year. Innovations in wine production are ensuring consistency and high quality across the board. But there's so many to choose from, who has the time to research thousands of wine sites in order to sort the hits from the misses? The staff at Wine Menu treats that as our responsibility to you. When everything has to be perfect, we've got your covered. After much back-and-forth between various organizations, Wine Menu has finally succeeded in securing distributor relationships with well over 440 of the world's top wineries in order to bring their fabulous premium & top-rated wines closer to you. Here are some of the standout wineries:LafiteGajaColumbia Crest Barnwood Beringer Estates Chateau Ste. MichelleStag's LeapMerryvale Estates Mouton and hundreds more New Release Wines will be offered by-the-case, which makes it possible for you get them for less.
If you're a serious wine collector who has open spaces in your cellar, this is your opportunity to quickly fill them with todays best wines at todays prices. If you're getting ready to host a group gathering where great wine is an essential ingredient, take advantage of our unique pricing to supply all your guests with a "wow" experience, for less. Do you remember what it was like when you first became interested in wine and everything was so new? With so many fantastic new release wines now available to you that weren't before, we hope you'll be adventurous and try some of our bi-weekly top selections and value picks. Think of us as your personal sommeliers who only want the best possible experience for our valued clients. Allow us to be your "filter". The only wines that will appear on Wine Menu are the one's we feel are worthy and sincerely encourage you to try. If you're not happy, we're not happy. And we expect to hear about it! All the hot new release wines I just mentioned will be uploaded to WineMenu.net in the coming weeks. Should you be interested in obtaining a complete list of these wines before then, email me right away at tywest (at) gmail (dot) com. There are a few wines in particular that I'm dying to show you. I am also available work out a discount on advanced orders.